Event organizers often struggle with how to best support their event strategy and revenue goals. There are many factors that influence whether or not people attend an event, including price, location, timing, and type of ticket. For example, while some people prefer to buy inexpensive tickets to large-scale events, others enjoy attending small events where they can interact with the performers and artists.
When planning an event, it helps to know what type of attendees you want to attract. For instance, if you're organizing a concert, you'll likely want to target younger people. If you're hosting an exhibition, you might focus on attracting older adults. Understanding your audience allows you to make smart choices about the types of tickets offered during your event. You can use the following tips to help you decide which types of tickets work best for your event.
Regardless of the reason behind your decision, knowing your audience is key to making the most out of your event strategy. You'll want to consider the following factors when deciding:
1. Audience Size
2. Attendee Behavior
3. Organizer Goals
4. Ticket Price Point
5. Marketing Strategy
Ticket Options
General Admission
The GA ticket type is a staple in every concert pricing strategy because it offers a baseline experience for attendees. This is especially true for big concerts where fans often come expecting a certain level of production and entertainment value.
General admission tickets are typically on sale longer than VIP tickets and are usually one the least expensive types of tickets you offer.
General admissions sell well because they provide a baseline experience for your audience. If you're offering something special like VIP seating or backstage access, you'll see better conversion rates among those who purchase a GA ticket.
Tickets for purchase at the door
No matter how great your marketing strategies are, there will always be people who buy their tickets late. In fact, those people make up about 30% of ticket buyers. To combat this problem, you can do one of three things. You can give away free tickets, you can lower the price, or you can allow people to buy tickets at the door. While each of these options has benefits, we're focusing on the third option here. These tickets can help fill empty seats. They also let you keep the same prices throughout the entire show. Plus, you don't lose money because you didn't sell enough tickets in advance.
VIP Tickets
VIP tickets are the best way to increase attendance and generate more revenue. This type of ticket provides attendees with the exact experience they want, at the exact price that they're willing to pay — without overcharging everyone else.
Premium ticket tiers can help you draw new attendees — and keep existing ones engaged. For example, a $500 VIP package might include exclusive access to a special event, early entry into a showroom, priority seating, and more. These types of tickets are great for attracting new audiences and helping current attendees enjoy your brand even more.
If you have the resources to offer this level of service, this is the second-best type of ticket for generating additional revenue. When people buy VIP tickets, they often spend more money throughout the day at your venue.
VIP tickets are the best way for brands to increase attendee spending. In fact, when people buy VIP tickets, they often spend more money throughout the day at your venue.
Reserved Seating
Reserved seating is one of the most popular ticket types used today. This option allows you to reserve seats according to the needs of your audience. You can choose whether you want to seat your crowd based on age, gender, proximity to performers, etc., or simply offer reserved seating throughout your entire event. If you're looking for ways to increase attendee satisfaction, consider offering reserved seating options. These tickets are typically sold at a premium price.
Reserved seating tickets give attendees the opportunity to purchase tickets close to the front row without having to come to the venue and wait in a long line like general admission typically does in order to get close to the stage. They also allow you to control how many guests are allowed into each area of your event space.
Discount Code
Discount codes are a powerful tool in the sales funnel because they give attendees a reason to buy something. A targeted discount gives attendees the option to purchase a discounted version of a product or service that appeals to them. This allows you to sell more tickets without having to lower prices across the board.
For example, let's say you want to run a sale on conference badges. You could offer 10% off the regular price for anyone who buys a badge. Or you could target the discount to those who bought last year's badges. That way, you're giving attendees a reason to come back and buy again, and you'll see increased attendance overall.
There are many reasons why you might want to do this. Maybe you're running a pre-sale for a limited number of seats, and you want to get the most bang for every dollar spent. Or maybe you've partnered with a vendor who wants to promote their products at your event, and you want to encourage attendees to buy while they're there. Whatever the case may be, coded discounts work well for a variety of situations.
Discount codes don't require additional effort beyond creating the code, they're easy to implement while increasing sales and making your customer happy.
Early Bird Discount
Early bird ticketing is one of many ways to sell discounted tickets to events. While there isn't necessarily a specific set of rules for early bird discounts, they're usually offered during a pre-sale window where tickets go on sale at a lower price than normal. These discounts can range anywhere from 20% off to 50% off — sometimes even more.Early bird discounts provide the biggest savings to people who purchase their tickets early. They also help you determine how many people are interested in attending your event and how many seats you'll need to fill.
Ticket Package Discount
Offer tickets bundled together to encourage families or larger groups to go out to events. Bundle packages can include admission, parking, and food coupons for a certain number of people at a discount rate. If you want to make sure attendees know about the savings they are getting when purchasing a package versus buying individual items, make it clear in the description.
Also, make sure to take into account what types of tickets are included in the bundle. Make sure the bundle makes sense, this will encourage people to purchase it.
One-day ticket pass
Some events span multiple days, like a conference or festival, but don't offer enough options to accommodate everyone's schedules. A one-day pass offers attendees the flexibility to choose how much of the event they'd like to experience. If your event spans multiple days, but not everyone would want or be able to attend every day, consider offering a one-day pass. This option allows attendees to purchase a single ticket that gives them access to the entire event, including keynote presentations, workshops, networking breaks, and social hours. You can even add additional features such as lunch, dinner, or breakfast.
With a one-day pass, you can sell tickets for less money while still accommodating those who are unable to attend each day.
Multiple-day ticket pass
Multi-day passes are increasingly popular among event organizers because they provide flexibility and convenience to attendees. With a single ticket, you might miss out on some key sessions or events, but with a multi-day ticket, you don't have to worry about missing anything. You just pay once, and you're covered throughout the entire event. The main benefit of a multi-day pass is that you give attendees the ability to pick and choose what they want to see, rather than forcing them into one day each. This gives you more control over how much revenue you make off each attendee since you can charge different prices depending on whether someone attends one session or 10.
Ticket Delivery Options
Printable tickets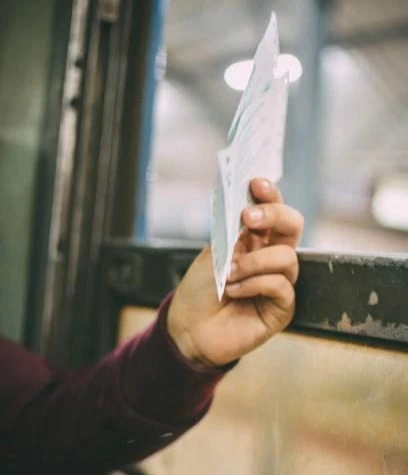 Printable tickets are the most basic ticket delivery option. They are simple to be delivered in an email for customers to print out, but this does cause fraudulent tickets to be more popular due to them being able to be copied and modified easily. Printable tickets are still good options for smaller, local events where you can closely supervise ticket sales. Most events now go with online event ticketing due to these issues.
Mobile ticket
As we enter the age of digital everything, there are many reasons why people use online event ticketing. From the ease of delivery to the ability to sell tickets without the hassle of printing and distributing physical tickets, online event ticketing provides a convenient alternative to traditional methods of purchasing event tickets. However, while some companies choose to distribute mobile tickets exclusively, others prefer to offer both options. In either case, mobile tickets help reduce the cost associated with printing and distributing physical tickets. Additionally, online event ticketing can eliminate the potential for fraudulent transactions because they cannot be easily duplicated or forged.
Wristbands-Radio Frequency Identification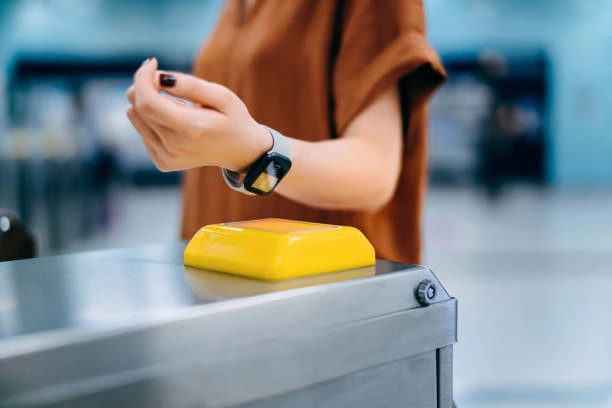 The technology behind RFID tickets and wristbands is relatively simple. A radio frequency identification tag (also known as an IC chip or microchip) is embedded into each piece of equipment. These chips are able to store information about the item and transmit it wirelessly to readers located throughout the venue. This allows you to easily monitor inventory levels, manage access points, and even automate processes like printing badges. A few key things make RFID tickets and wristband solutions stand out above others.
First, they're extremely easy to implement. They don't require any additional hardware or software beyond what you already have. Second, they provide real-time visibility into everything that happens within the facility. Third, they allow you to customize your experience based on how you want people to interact with your events. And fourth, because RFID tags are tiny, they won't interfere with your guests' ability to move around freely.
Ticket Pricing
Now that you have figured out your ticket options as well as ticket delivery, you can get to pricing your tickets. You can head over to
Events.orgs blog
to get more information on how to
price your event for success!
Business Events
---
Your All-in-One Event Management Platform
Host Events with Ease! Events.org's comprehensive event management platform makes it easy to optimize, automate and maximize your organization's entire charitable event calendar.
Events.org Benefits:
✓ Simple, Affordable Pricing for Paid Events:
$1 per Transaction!
✓ FREE Events are always
FREE
✓ Host & Manage Any Event
✓ Dedicated Customer Support
✓ Branded Event & Donation Pages
✓ Donor and Contacts Management (CRM)
✓ Membership Management
✓ Conference Management
✓ Volunteer Management
BONUS: Free access to the iBid's Mobile Auction AutoPilot™ -
This automation tool saves you time & stress while streamlining auction tasks. Manage auction items and payment processing, including express checkout & digital receipts!