When it comes to creating an event page that will entice attendees to attend your event, it's essential to include all the necessary information without overwhelming them. Start with a catchy headline, as this will be the first thing people see when visiting your page. Your headline should be short and sweet while also conveying what the event is about.
Then, briefly describe the event, including key details such as date, time, and location. Be sure to include images or videos that capture the spirit of your event, as these visuals can help draw in potential attendees. Finally, highlight any special features or activities that may be included in the event. This way, people will know precisely what they can expect when they arrive!
By following these tips, you'll be able to create an event page that's both informative and enticing – ensuring your guests have a great experience from start to finish.
Main Content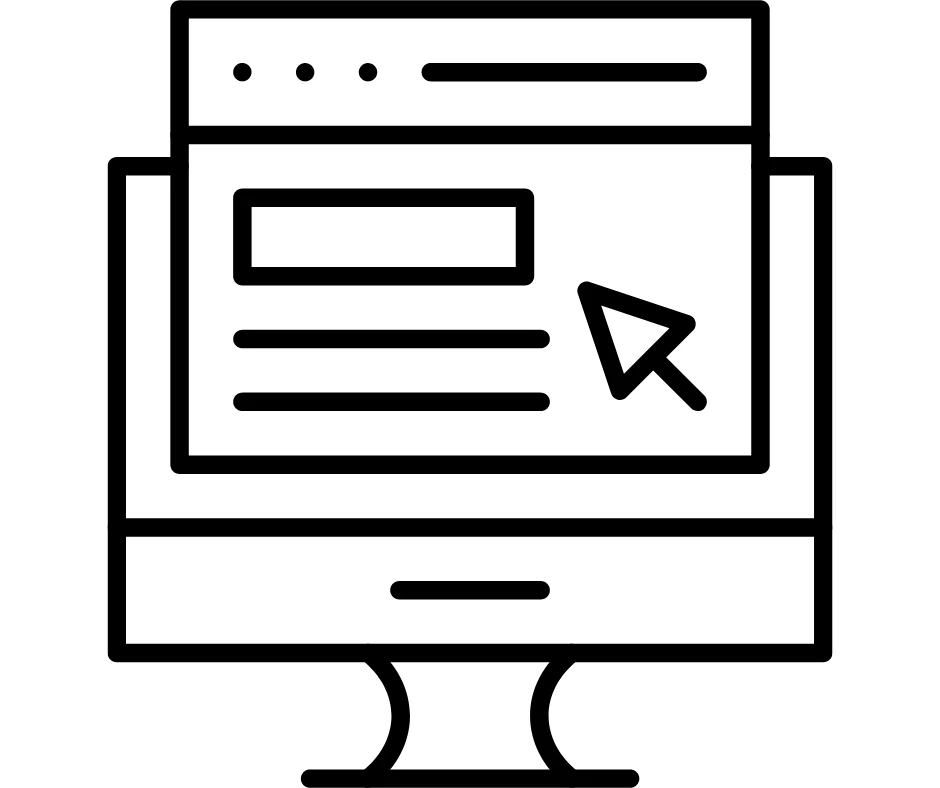 When it comes to event pages, every single one should be unique. Although there are no set-in-stone rules, there are some key elements that all successful event pages must have. These include a captivating headline, image, or video to catch viewers' eyes, a detailed description of the event and its purpose, information about attending the event, such as tickets and logistics, and links or call-to-actions to encourage people to sign up or purchase tickets.
One of the most important elements is writing an engaging blurb at the beginning of your page, which will help grab viewers' attention. This should be one or two sentences that succinctly sum up the event in less than a minute - think of it as your elevator pitch for potential attendees.
The blurb should ensure key content stands out from the rest, such as where and when it is happening, exciting details about what makes this particular event unique, and any incentives for those choosing to attend your event. The better you make these elements stand out on your page through the use of bold font types and sizes, colors, or even imagery and text – you'll add appeal for potential attendees.
Optimizing Your Event Signup Page
Once you've written great content and generated a ton of traffic to your event signup page, optimizing the page for conversions is important. To do this, consider using visual elements like videos or images that capture the spirit of your event and draw potential attendees in. Also, make sure to include all the necessary information, such as date, time, and location, without overwhelming your visitors.
Additionally, highlight any special features or activities that may be included in the event – so people know what they can expect when they arrive. Finally, ensure that your signup forms are simple and easy to complete.
Make it stand out
When creating an enticing event page, you want to ensure it stands out. One way to do this is by adding compelling visuals that grab the attention of your visitors and help them remember the event. For example, use professional-looking photos, videos, or graphics that reflect the event's theme, such as a festive backdrop for a holiday party.
Additionally, ensure the page design is clean and modern, with plenty of white space so potential attendees can easily find what they're looking for. Finally, consider using animations or interactive elements on your page — such as forms or surveys — to further engage your audience and encourage them to take action.
Use contrasting colors
It's important to use contrasting colors when creating an event page in order to draw attention to the most important elements. Contrasting colors will make your call-to-action (CTA) stand out and ensure visitors can easily find what they want. Consider using complementary colors, such as blue and orange, or analogous colors, such as yellow and green.
Additionally, use high contrast between text and background colors to make sure your message is legible. For example, if you have a white background, opt for darker colored text — like black or dark grey — to stand out more clearly. By using contrasting colors effectively, you can create an irresistible event page that draws in potential attendees!
Get to the point
When creating an event page, it's important to get to the point quickly and clearly. Instead of burying the main points in long paragraphs, use headlines or sub-headers to draw attention to key information you want your visitors to focus on.
Additionally, don't be afraid to make your call-to-action (CTA) obvious. Writing a compelling headline with a clear CTA can help persuade potential attendees to sign up for your event. However, make sure that whatever text you include is concise — long paragraphs will only bore readers and take away from the impact of your message. Instead, you can create an inviting event page that encourages people to attend by getting to the point and writing briefly!
Give enough information
When creating an event page, giving enough information for potential attendees to make an informed decision is important. Be sure to include the basics: event title, date and time, location, cost (if applicable), and overview of what the event is about. In addition to this basic information, provide more details to entice people to attend.
Describe any special guests or activities that will be part of the event. Mention any sponsors supporting the event and emphasize any unique features that set your event apart from others in the area. These additional details can help build excitement and encourage attendance!
Provide contact information
Providing contact information on your event page is essential for attendees to feel comfortable with their purchase. Make sure to include contact information (such as emails, phone numbers, and mailing addresses) of the event organizers or anyone else they may need to contact. This will allow potential attendees to contact you quickly if they have any questions or concerns about the event.
Additionally, make it clear where refunds can be requested in case of a cancellation or postponement. Providing this information up front assures attendees they can reach out whenever needed.
Images
Posting visuals is one of the most important aspects of promoting your event. People respond to and remember photos more than anything else, so don't underestimate their impact! When you're creating images for your event, it's important that you include inviting photos that capture what attendees can expect when they attend. Avoid using stock photos and instead consider rotating images from prior similar events or commissioning a designer to create neat graphics for social media promotion. A logo or slogan can also be a great way to make your event stand out from the competition.
Important Details
The headline is the first and arguably most important part of writing an effective event page. It should grab and keep the reader's attention with just a few words while avoiding generic and vague language. By using specific phrases that stand out, you gain the reader's attention while presenting them with helpful information they can use. In addition, writing a headline with a sense of urgency can be very advantageous for events that occur annually or biannually, such as ticket sales, registration deadlines, and more.
Again, the event page should include all important details to give your audience the necessary information about the event. Make sure to include any location information, dates and times, pricing or special offers (if applicable), an agenda if appropriate, sponsors or partners involved in making it all happen, any special instructions for guests or speakers attending, contact info for questions about the event or logistics, plus any rules/regulations set by either you or other governing entities. With this comprehensive list of information included on your event page, your audience can get plenty of details on whatever it is you have going on.
Tips
When faced with creating an event listing, it can be challenging to know how to start. With a few helpful tips, however, you can make the task more manageable and ensure that your event will have maximum reach.
The first step is to create a structure for your write-up; outline what will come first, second, and last. This might include a brief elevator pitch at the beginning of the listing, followed by an in-depth explanation of the event. After providing all of the details related to the event, you should finish with any administrative information and a clear call to action. Being enthusiastic about the event when writing your listing is important, too — really show people why they shouldn't miss out on this fantastic experience or opportunity! Finally, include all relevant features and benefits so that readers know exactly what they're getting out of attending your event.
Conclusion
The journey of event copywriting has come to an end. By now, you should be familiar with creating effective event-related content that resonates with an audience and fosters a connection between them and your upcoming event. Leveraging all the insights and ideas from this article, as well as any best practices relevant to your industry, will help ensure your event marketing strategy is successful.
Event Promotion
---
Your All-in-One Event Management Platform
Host Events with Ease! Events.org's comprehensive event management platform makes it easy to optimize, automate and maximize your organization's entire charitable event calendar.
Events.org Benefits:
✓ Simple, Affordable Pricing for Paid Events:
$1 per Transaction!
✓ FREE Events are always
FREE
✓ Host & Manage Any Event
✓ Dedicated Customer Support
✓ Branded Event & Donation Pages
✓ Donor and Contacts Management (CRM)
✓ Membership Management
✓ Conference Management
✓ Volunteer Management
BONUS: Free access to the iBid's Mobile Auction AutoPilot™ -
This automation tool saves you time & stress while streamlining auction tasks. Manage auction items and payment processing, including express checkout & digital receipts!